The Last Cuentista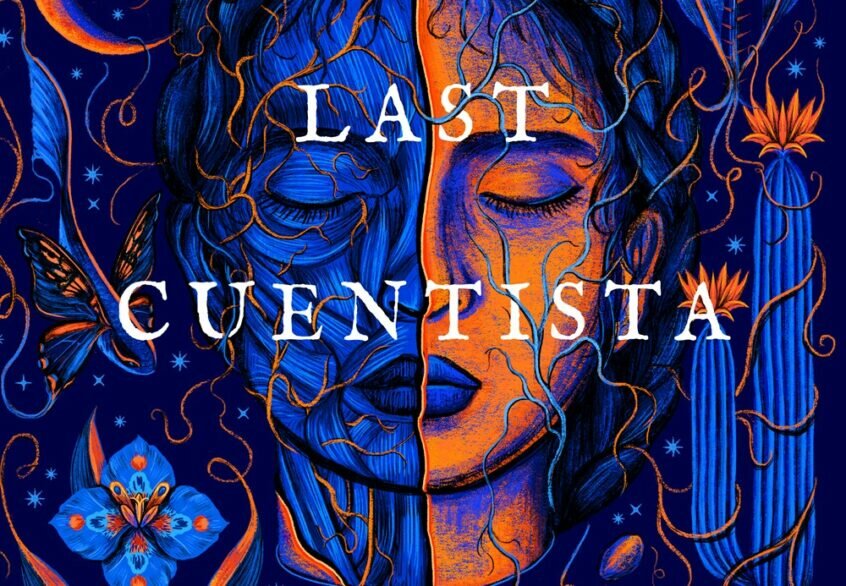 The Last Cuentista
Donna Barba Higuera
Publication Date: October 12, 2021 by Levine Querido
Genre: Science Fiction, Fantasy
Rating: 5 stars ⭐⭐⭐⭐⭐
There lived a girl named Petra Peña, who wanted nothing more than to be a storyteller, like her abuelita.
But Petra's world is ending. Earth has been destroyed by a comet, and only a few hundred scientists and their children – among them Petra and her family – have been chosen to journey to a new planet. They are the ones who must carry on the human race.
Hundreds of years later, Petra wakes to this new planet – and the discovery that she is the only person who remembers Earth. A sinister Collective has taken over the ship during its journey, bent on erasing the sins of humanity's past. They have systematically purged the memories of all aboard – or purged them altogether.
Petra alone now carries the stories of our past, and with them, any hope for our future. Can she make them live again?
My Thoughts:
This book was so delightful! It truly reads as a love story to Mexican folklore. The audiobook is by far the best way for non-Spanish speaking readers to enjoy this inspiring tale. In essence the plot is a space odyssey gone wrong. Those who were selected to go into stasis for the 300+ years it would take to travel to a new planet are awakened at varying intervals to a much different society than what they had planned for. Petra is one of only a few that have any memories of Earth and she singlehandedly attempts to right the wrongs instituted by the "Collective". All she wants is to live out her life with her family on the new planet as a storyteller like her abuela. Through her cuentos (short stories) she is both able to remember her culture and help her friends remember too. A reminder to us all as to how important stories are in our lives.