Meet the Bloggers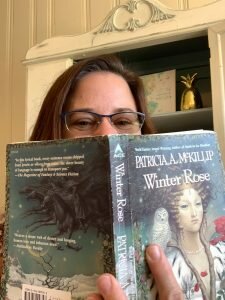 Desiree has had a book in her hand ever since she was old enough to hold one! Her favorite reads are historical fiction, gothic romance/suspense, and women's lit. Desiree dabbles in short story and poetry writing, has won multiple awards for her poetry, and is a former freelance journalist. When not reading, writing, or reviewing, Desiree, her husband of 30 years, and feisty cat Pepper are out living their best life in sunny Northeast Florida.
START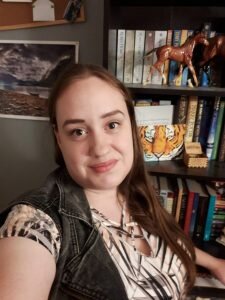 Jenna is an independent editor & illustrator, book reviewer, and aspiring author from Newfoundland, Canada. Although she has been known to read just about anything, her passion is for science fiction, fantasy, and historical fiction books for young adult and older audiences. When she's not working on bookish or artsy endeavours, Jenna enjoys spending time with her family and her feline overlords.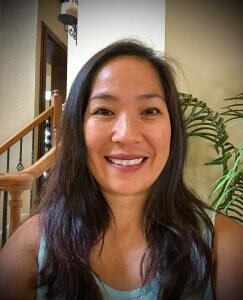 Anne was exposed to books at a young age. Her favorite books to read are all types of romance and she also enjoys reading children/teen books together with her 3 children. Her passion for reading has introduced her to a world of different genres, allowing her to take a break from reality one page at a time. She enjoys taking road trips and spending time with her husband and 3 kids in north Texas.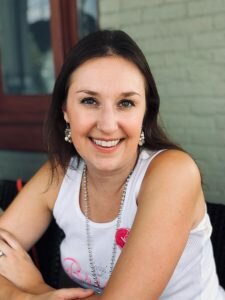 Chelsey is an avid reader, reviewer, and Bookstagrammer. Working as a paralegal in big law, Chelsey is never one to turn down a good legal thriller. She loves getting her hands on the newest and most anticipated books, and is generally drawn to contemporary fiction, mysteries, and family dramas. She loves a slow burn and a twist that even the most experienced reader would never see coming.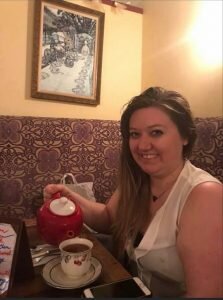 Courtney is an avid reader in New York, New York. She spends her days working in music, listening to podcasts, and reading any book she can get her hands on! Her love of books comes from her family. Just like her mother, she will read just about anything. Some of her favorite genres to read are chick lit, thriller, cozy mystery, and fantasy. It's not out of the ordinary to catch her walking down the streets of New York with a book in her hand. Courtney's perfect day would be spent in a cozy chair, with snow falling outside, a hot cup of coffee or cocoa, and a book. On her Bookstagram, you'll find her current reads and sometimes even pictures of her adorable pup Sadie!
Start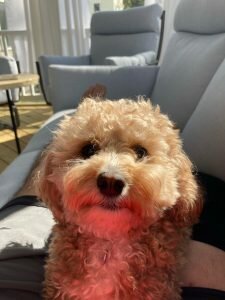 Kate is a librarian at a public library in central Virginia. Her favorite genre is historical fiction but she will sometimes cross over into other genres for something different. She is never without her trusted Kindle Paperwhite. Kate loves going to librarian conferences and book festivals where in the past she has met several of her favorite authors. When she isn't at work you can find her on her screened-in back porch curled up with her Cavapoo puppy, Emmitt, and a book.
sat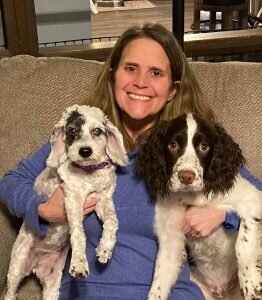 Kathy's love of reading started at an early age. She loved Ramona, Amelia Bedeila, Sweet Valley and Baby Sitters Club. Her love of reading never went away. It has grown to passion and more of and a down right addiction. She is always reading in her spare time. Her favorite genres are thrillers and women's fiction!
sat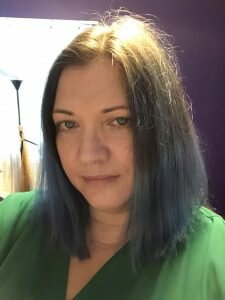 Laura reads voraciously. A former bookstore owner and current library marketer, she loves being around, reading, and chatting about books. Mystery/thrillers, romance, science fiction, and fantasy written for Young Adults, New Adults, and adults are her go to genres. She writes reviews for Netgalley, Goodreads, and Amazon and has been featured in the LibraryReads newsletter.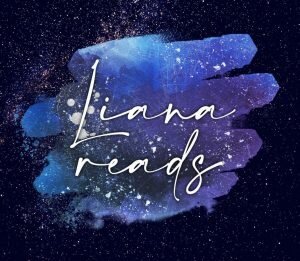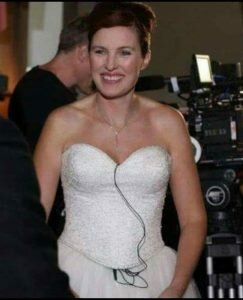 Linda is an Irish book lover and mum to three book loving children. She loves to read, review and post to Instagram.
Having read no books for herself for 10 years due to having children she started reading again two years ago and has read over 400 books since.
She loves psychological thrillers, police procedural and books that make her cry! Plus lots of children's books.
start
Lisa has been reading since she was three years old, when she first read Hop on Pop to herself. She's an attorney by education and employment and a word nerd and geek by personal inclination. Mystery, sci-fi, and fantasy are her favorite genres, but she'll read other things if they catch her attention. When she's not working or reading, she spends time baking, playing the piano, and working on freelance editing projects. She lives with her husband and two sons (fondly known as the Nerd Herd) in Louisiana.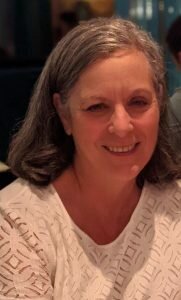 Louise has loved reading as long as she can remember. She devoured Nancy Drew and Cherry Ames books, along with her brother's Hardy Boys books. Later on, she fell in love with J.R.R. Tolkien's Lord of the Ring books. Her love of libraries started early as well. She still remembers how proud she was when she could sign her name well enough to get her own library card! She eventually earned a Master's degree in Library and Information Science and worked in advertising agency libraries in New York City. She also earned a Masters in Business Administration from Rutgers University while working there as a business manager. She has been a member of the same book club in New Jersey for almost 40 years! Louise is now retired, has three grown sons and two granddaughters who all love books too. She splits her time between Naples, Florida and New Brunswick, New Jersey. When in Naples, she volunteers at the Collier County Public Library and is a patron supporter of the Greater Naples Jewish Book Festival. Louise loves historical fiction, mysteries, romances and many other kinds of books (except horror!). When not reading, she can be found walking, running, bicycling or golfing.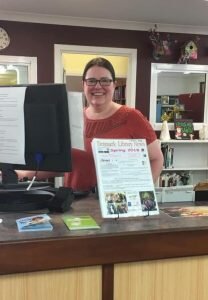 Maureen is a fervent reader of over 100 books a year from a variety of genres. She reviews books for NetGalley and posts regularly on her "Bookstagram" account.
An American living in Australia for the past 10 years, Maureen is a bookkeeper at a local winery and a casual librarian in her small town. She has a Master's in Library Science from Simmons College in Boston. When she's not working or sometimes quilting, you'll find her in her home library with her furry companion, Mittens. Sometimes she is out cheering on her partner Ian when he runs marathons. She'll be the one with one eye on the runners and one on her Kindle.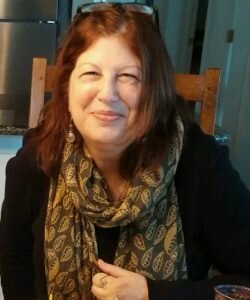 Patricia began her book journey with the Nancy Drew series, then graduated to the Hitchcock, Daphne du Maurier and One Minute Mysteries on her parents' bookshelves. It is no wonder her reading preference is mystery, thriller, and psychological suspense, but she also loves a good business or self-help book! Her Kindle is always in her backpack and when she's not reading she finds time to work at her consulting business Linchpin Solutions as a grant writer and evaluator. Follow her on social media @grantsbrarian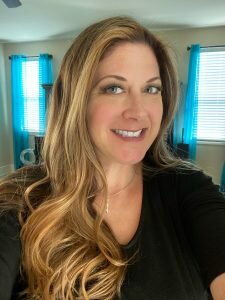 Stephanie discovered books before starting kindergarten and she devoured as many Bobbsey Twins novels as she could get her hands on. She has read most genres and is drawn mostly to thrillers although she also enjoys women's fiction, romantic comedies, and is obsessed with Outlander, whatever genre you want to put that in! She has her apparel decorating business, Divine Bling, and she reads. A lot. She lives in California with her husband and their blended family of four teenage daughters.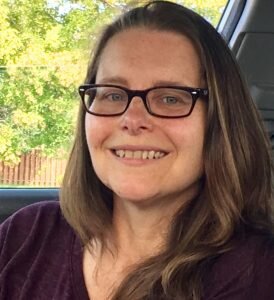 Susan Jane is a freelance writer from Edmonton, Alberta. She loves to read and to write, and is interested in books, arts, health, yoga, and the outdoors. (Just about everything, really, she can't stop asking 'why'). In previous careers, she has taught ESL and pronunciation, and answered a lot of telephones. She enjoys nature books, romance novels, contemporary fiction, and cozies. She typically chooses books by their covers and titles. She reads a lot of different books, and values reading for what it provides to the reader. She has lived and worked in Canada, the UK, and Japan. Susan believes that life is good, the world is great, and she prefers to read books that confirm that opinion.