Revelations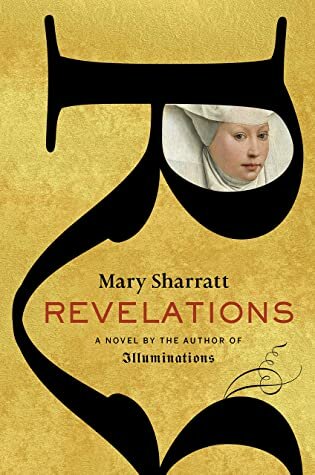 Revelations
Author: Mary Sharratt
Publication date: April 27, 2021 by Houghton Mifflin Harcourt
Genre: Historical Fiction
Rating: 4 stars ⭐⭐⭐⭐
Bishop's Lynn, England, 1413. At the age of forty, Margery Kempe has nearly died giving birth to her fourteenth child. Fearing that another pregnancy might kill her, she makes a vow of celibacy, but she can't trust her husband to keep his end of the bargain. Desperate for counsel, she visits the famous anchoress Dame Julian of Norwich.
Pouring out her heart, Margery confesses that she has been haunted by visceral religious visions. Julian then offers up a confession of her own: she has written a secret, radical book about her own visions, Revelations of Divine Love. Nearing the end of her life and fearing Church authorities, Julian entrusts her precious book to Margery, who sets off the adventure of a lifetime to secretly spread Julian's words.
My Thoughts:
As a reader it was hard to decide how I felt about this book. On one side, I could not care less about what happened to Margaery Kempe. That inability to connect with the main character made me struggle at times to get through the book. On the other side, Sharratt writes an intriguing tale. I empathized with how Kempe was treated by her husband and the fact that she bore so many children. I was however unable to embrace her decision to leave her family in order to seek her own inner peace. I have not read many books regarding mystics and am hesitant to embrace the practice behind labeling people as such. That being said, Sharratt does an incredible job at describing what that experience could be like.
Sharratt's writing also exhibits the amount of research she dedicated to ensuring this book was accurate. Reading about the pilgrimages that Kempe went on was fascinating. I enjoyed the historical aspects of the book, such as Julian of Norwich and the Lollards. This is a slow read with a character that some readers may have a hard time connecting with. However I believe that Sharratt once again delivers in highlighting the life of a female religious figure that has been largely forgotten over time.
I received a copy of this title via NetGalley.