The Spirit Engineer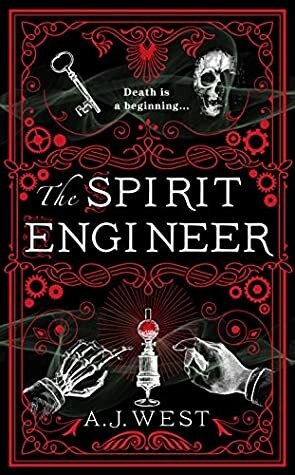 The Spirit Engineer
A.J. West
Publication Date: October 7, 2021 by Duckworth Books
Genre: Historical Fiction, Gothic
Rating: 3 stars ⭐⭐⭐
Belfast, 1914. Two years after the sinking of the Titanic, high society has become obsessed with spiritualism in the form of seances that attempt to contact the spirits of loved ones lost at sea.
William is a man of science and a sceptic, but one night with everyone sat around the circle something happens that places doubt in his heart and a seed of obsession in his mind. Could the spirits truly be communicating with him or is this one of Kathleen's parlour tricks gone too far?
This early 20th century gothic set in Northern Ireland contains all the mystery and intrigue one might expect from a Sarah Waters novel. Deftly plotted with echoes of The Woman in Black, readers will be thrilled to discover West's chilling prose.
My thoughts: I really wanted to fall in love with this book. The summary intrigued me and the cover is fantastic! The main character William Crawford was by far one of the most unlikeable characters I have ever read. He was an insufferable, self-centered, seemingly uncaring man. Crawford's visions of grandeur overshadow his earthly responsibilities of being a husband, father, and professor. The remaining cast of characters I found to be equally unrelatable. There were sections of the text that dragged on and were difficult to get through. Then there were other portions of text that had so much going on it was hard to follow.
I do applaud author A.J. West for writing with such skill as to evoke such intense emotions. One does not need to necessarily like the story in order to appreciate the author's talent.
I received a copy of this book via NetGalley.