A Time for Monsters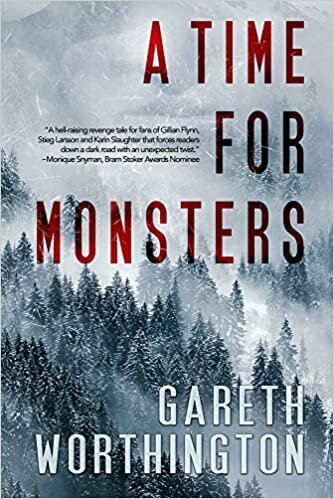 A Time for Monsters
by Gareth Worthington
Published September 28, 2021
by Vesuvian Books
Rating: 5 Stars ⭐⭐⭐⭐⭐
Genre: Thriller
DESCRIPTION
A Nordic thriller in the vein of The Girl with the Dragon Tattoo meets Death Wish, in which a female serial killer, who only feels emotion when listening to music, is hell-bent on revenge and must outwit a disgraced detective determined to redeem himself if she is to complete her carefully orchestrated plan and cover up the ultimate secret.
ONLY A MONSTER CAN DO THE WRONG THINGS FOR THE RIGHT REASONS
Do you remember the first tape or CD you ever bought? Perhaps you waited for the local station to play the top forty songs on a Sunday so you could record your favorite band. Maybe you downloaded a certain track that reminded you of your wedding day or a graduation.

Reyna Blackburn remembers.

Every single song for every horrific event in her life. She remembers what song was playing on the radio the first time he hurt her. And she remembers what was playing through her headphones the first time she killed.
MY THOUGHTS
I think it would be great if this novel came with the eclectic playlist that vigilante Reyna Blackburn uses to motivate her moods and thoughts. Although Reyna's success since her traumatic childhood should be enough, she can't shake the need for revenge that colors everything she does. It's ruined relationships and leaves her with a seething anger. Her kills are meticulous until she runs into the detective following her case (spoiler alert: or rather, he runs into her), and then the book really starts to take off to its twisty ending. This would be a great book to film!

Thanks to Hidden Gems Books for an advance reader's copy.