The Factory Girl and the Fey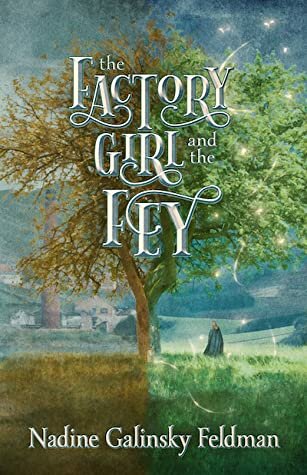 The Factory Girl and the Fey
Nadine Galinsky Feldman
Publication date: October 14, 2021 by Nadine Feldman
Genre: Historical Fiction & Fantasy
Rating: 5 stars ⭐⭐⭐⭐⭐
Jane Thorburn straddles two worlds: her life as a "factory girl" in Scotland's mills, and her birthright as fairy royalty. Abandoned by her parents as an infant, and uncertain about the true motives of the Fey, she learns to depend only on herself. All she wants is to be a great weaver and live an independent life.
The Fair Folk, fighting for their very survival, have other plans for her, as does the handsome and charismatic Robert Stein. What life will she choose? And will she even have a choice?
A historical fantasy inspired by the author's ancestors, The Factory Girl and the Fey is an affectionate tribute to the women who helped fuel Scotland's Industrial Age, from the workers to the poets…and to the Fey who remind us that magic is real when we believe in it.
My thoughts:
As the title implies, this book is a blending of two worlds. Feldman took the reality of what it would have been like for a young woman attempting to independently succeed by working as a weaver in the Scottish mills in the late 19th century and wove in the magic of Scottish folklore about the Fey. The cadence of the book is perfectly suited to its subject. As a reader you will appreciate the dedication to detail that Feldman provided for her settings of both the real world and the Fey realm. There is a balance between the two worlds that offers both a comparative view and a reflective one. One world reflects growth and industrialism, the other reflects deterioration and sorrow for the loss of what used to be. Each world gives the reader a moment to pause and consider the struggle for survival. The story provides equal amounts of determination and dedication, friendship and love, acceptance and forgiveness. A wonderous and enjoyable tale.
Thank you to the author and Historical Fiction Virtual Blog Tours for a copy of this book.