The Family Tree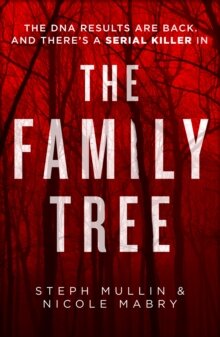 The Family Tree
by Steph Mullin and Nicole Mabry
Published October 5, 2021
by Avon
Rating: 4 Stars ⭐⭐⭐⭐
Genre: Thriller/Suspense
Liz takes a DNA ancestry test when her cousin Andie gifts her one for Christmas. Expecting to confirm her Italian roots, Liz is shocked when not only does she have almost no ties to Europe but also no familial connection to Andie at all. As she tries to connect with her biological family and come to terms with the fact that she was adopted, Liz is confronted with something even more upsetting – her DNA has shown a familial match to a decades-rampant serial killer. Desperate to learn about who she is, Liz takes matters into her own hands to find the killer in her family tree.
While not overly unpredictable, this book was tough to put down! I loved the format – alternating between the Tri-State Killer's victims each year to show his methods with Liz's present day investigation into the killer and her biological family.
I thought the authors did a tremendous job conveying Liz's emotions. I can't imagine the kind of emotional turmoil one would go through to find out after nearly 30 years of life that you were adopted but the authors did an excellent job.
The epilogue was awesome and left the book open to a sequel which could be fun! I did love that the authors did a good job tying up the storylines and even giving some closure to aspects of the story I didn't expect.
If you want to read a timely and exciting thriller, this is one I absolutely recommend.
Thank you to Avon and NetGalley for a copy of this novel.