The Woman on the Pier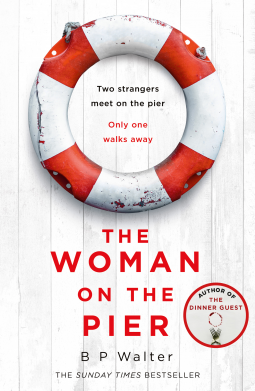 The Woman on the Pier
by B P Walter
Published November 11, 2021
by One More Chapter
Rating: 5 Stars ⭐⭐⭐⭐⭐
Genre: Thriller
DESCRIPTION
Two strangers meet on the pier. Only one walks away…
Screenwriter Caroline Byrne is desperate to know why her daughter Jessica died, murdered in Stratford when she was supposed to be at a friend's in Somerset.
When Caroline discovers the messages Jessica had been sending a boy named Michael, she realises it's because of him. Because he failed to meet her that day.
He's the reason why her daughter is dead.
And so she makes a choice. He's the one who's going to pay.
That is her promise. Her price.
MY THOUGHTS
In addition to the suspense that will have you reading well into the night, The Woman on the Pier is a heartbreaking book, full of characters who turn out to be in the wrong place at the wrong time. Jessica comes from a well-to-do family but has become rebellious lately. Is it teenage angst or is she hiding a secret? And where was she headed when she was killed in a terrorist attack? We also have the story of Caroline and Alec, the parents whose grief is driving them apart. And then two young boys, living in unimaginable circumstances, who may or may not have known Jessica. This is also the story of a mother's perseverance in her quest to find answers to her daughter's life, and death. Trust me when I say, this story will stick with you long after you finish.
Thanks to NetGalley and One More Chapter for an advance reader's copy for review.