The Cartographer's Secret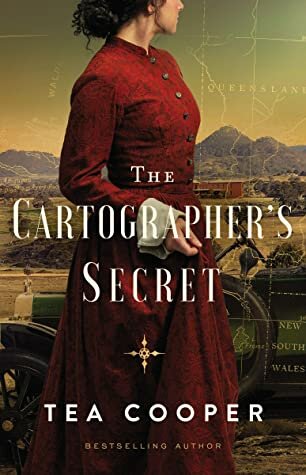 The Cartographer's Secret
Tea Cooper
Publication date: November 16, 2021 by Harper Muse
Genre: Historical Fiction
Rating: 4 stars ⭐⭐⭐⭐
1880 The Hunter Valley

Evie Ludgrove loves to map the landscape around her home – hardly surprising since she grew up in the shadow of her father's obsession with the great Australian explorer Dr Ludwig Leichhardt. So when an advertisement appears in The Bulletin magazine offering a one thousand pound reward for proof of where Leichhardt met his fate, Evie is determined to figure it out – after all, there are clues in her father's papers and in the archives of The Royal Geographical Society. But when Evie sets out to prove her theory she vanishes without a trace, leaving behind a mystery that taints everyone's lives for 30 years.

1911

When Letitia Rawlings arrives at the family estate in her Model T Ford, her purpose is to inform her Great Aunt Olivia of a bereavement. But Letitia is also escaping her own problems – her brother's sudden death, her mother's scheming and her own dissatisfaction with the life planned out for her. So when Letitia discovers a beautifully illustrated map that might hold a clue to the fate of her missing aunt, Evie Ludgrove, her curiosity is aroused and she sets out to discover the truth of Evie's disappearance.

But all is not as it seems at Yellow Rock estate and as events unfold, Letitia begins to realize that solving the mystery of her family's past could offer as much peril as redemption. 
My thoughts:
Soooo many secrets with this one! The story takes a bit to build up but it does take off into a riveting adventure. One daughters seeks to finish the quest started by her father. Another daughter seeks to find solace through unravelling family secrets. Both women grapple to find ways to cope with grief and loss. Cooper brings to light a long forgotten mystery surrounding the disappearance of Australian explorer Dr. Ludwig Leichardt. Spunky characters, intriguing plot dynamics, and a richly described country all equal an entertaining and enjoyable read.
I received a copy of this title via NetGalley.