The Other Cipher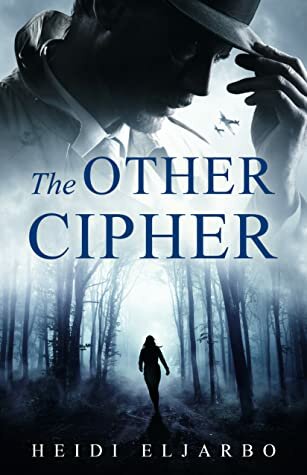 The Other Cipher (Soli Hansen Mysteries, #2)
Heidi Eljarbo
Publication date: December 2, 2020 by Heidi Eljarbo
Genre: Historical Mystery
Rating: 3 stars ⭐⭐⭐
1613. Fabiola Ruber has been wed to a man she does not know and must live in a country with a new language and different customs. The memories of a lost love in her hometown Malta haunt her, and she sets out to find an artist who can do her portrait and recapture the feelings she had when she once modeled for a renowned Italian master painter.
1944. Four years into World War II, art historian Soli Hansen works with the Norwegian resistance to locate significant artwork and safeguard the pieces from the Nazis. When she finds out the Germans are after a hidden baroque depiction of a seventeenth century woman, she must muster all her courage and skills to decipher encrypted codes and preserve the mysterious art before it's too late.
Both women are determined to do what they can to bring healing and redemption to their otherwise ominous future. Through tangled, bewildering clues and an eye for detail, Soli's bond to Fabiola grows closer by the day. She must find the missing painting before the enemy does.
Ranging from a privileged life in seventeenth century Antwerp to Oslo during the German occupation of the second world war, this dual timeline is a historical mystery thriller that will keep you guessing until the very end.
My thoughts:
In this second book of the series, the characters once again find themselves working for the Norwegian resistance during WWII. Art historian and gallery owner Soli Hansen also has the added responsibility of attempting to thwart the Nazis as they seek to acquire priceless works of artwork from across Europe. Overall the book has a great plot. A hidden painting is on the Nazis' radar and Soli must uncover the clues left by the unsuspecting Jewish owner to locate and secure it before it is to late. Adding to the intrigue is the involvement of the Nazi father of one of the Resistance leaders. The dual-timeline chapters of the book tell the tale of the woman who both commissioned and posed for the painting as a means to pay tribute to the great artist Caravaggio. While interesting, in my opinion they don't necessarily add any value to the overarching plot of the story.
It took some time to get fully immersed in the story. Even after reaching the halfway point I thought that some elements should have been added for better clarity and some scenes would have benefitted from being more fully developed. Full disclaimer is that I did not read the first book in the series, perhaps if I had done so I wouldn't have felt so disconnected at the beginning.
I enjoy reading about different perspectives of WWII and as yet had read anything about the Norwegian Resistance movement. Intriguing characters in this second book make me looking forward to going back to read the first.
I received a copy of this book in conjunction with Historical Fiction Virtual Book Tours.