The Bohemians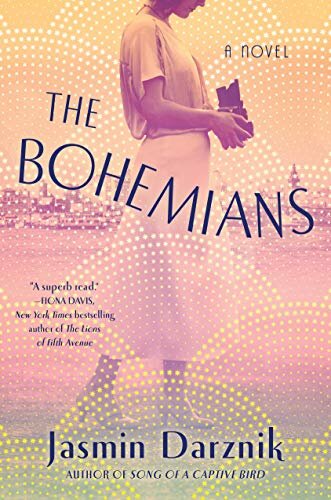 The Bohemians
Jasmin Darznik
Published: April 6, 2021 by Ballantine Books
Genre: Historical Fiction
Rating: 4 Stars ⭐⭐⭐⭐
In 1918, Dorothea Lange leaves the East Coast for California, where a disaster kick-starts a new life. Her friendship with Caroline Lee, a vivacious, straight-talking woman with a complicated past, gives her entrée into Monkey Block, an artists' colony and the bohemian heart of San Francisco. Dazzled by Caroline and her friends, Dorothea is catapulted into a heady new world of freedom, art, and politics. She also finds herself unexpectedly–and unwisely–falling in love with Maynard Dixon, a brilliant but troubled painter. Dorothea and Caroline eventually create a flourishing portrait studio, but a devastating betrayal pushes their friendship to the breaking point and alters the course of their lives.

The Bohemians captures San Francisco in the glittering and gritty 1920s, with cameos from such legendary figures as Mabel Dodge, Frida Kahlo, Ansel Adams, and DH Lawrence . At the same time, it is eerily resonant with contemporary themes, as anti-immigration sentiment, corrupt politicians, and the Spanish flu bring tumult to the city–and as the gift of friendship and the possibility of self-invention persist against the ferocious pull of history. 
My Thoughts:
This book does two things. First, it provides a glimpse into the life of famed photographer Dorothea Lange. Secondly the author describes life in early San Francisco. Darznik weaves the two so that each reflects the other. Lange went to San Francisco to start a new life for herself. San Francisco was attempting to come back to life after the devastating fire of 1906. The atmosphere, the fluid lifestyles, the laissez faire attitude towards life was all indicative of starting over and rediscovery. The author does an excellent job at reflecting how the attitude of San Francisco impacted Dorothea's decisions in her life. Lange was able to define herself as a society photographer and establish her mark on photography through her later photos of life during the Depression. A very good read.
I received a copy of this title via NetGalley.