The Social Graces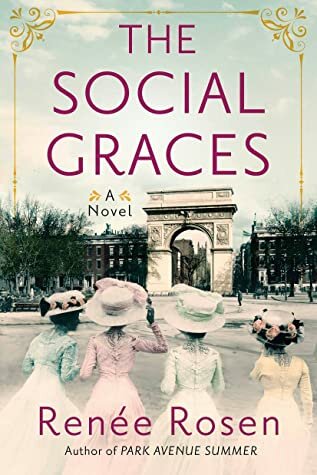 The Social Graces
Renee Rosen
Publication date: April 20, 2021 by Berkley
Genre: Historical Fiction
Rating: 4 stars ⭐⭐⭐⭐
In the glittering world of Manhattan's upper crust, where wives turn a blind eye to husbands' infidelities, and women have few rights and even less independence, society is everything. The more celebrated the hostess, the more powerful the woman. And none is more powerful than Caroline Astor—the Mrs. Astor.

But times are changing.

Alva Vanderbilt has recently married into one of America's richest families. But what good is money when society refuses to acknowledge you? Alva, who knows what it is to have nothing, will do whatever it takes to have everything.

Sweeping three decades and based on true events, this is a gripping novel about two fascinating, complicated women going head to head, behaving badly, and discovering what's truly at stake. 
My Thoughts: If you take today's fascination with the rich and famous and simply shift the time period, you emerge with this book. Rosen brilliantly captures the intensity between Caroline Astor and Alva Vanderbilt as they via for societal power. One of them had it and the other wanted it. One strove to secure the legacy of old money and the establishment. The other sought acceptance for those who weren't born into the fold. Rosen gives the reader a glimpse into the frivolousness of what was deemed important by New York society. Love? Hogwash. Taking your children's feelings into consideration? They simply don't know what's best for them. Every action was dictated by what the established norms were and how those decisions would be covered by the press. Rosen captures family strife, love and loss, grief and happiness and, success and failure. While it covers over three decades and three perspectives, Rosen finds a way to provide a level of intimacy into the lives of both women. A refreshing book that will ultimately have the reader disappointed that they finished it so quickly.

I received a copy of this title via NetGalley.