The Personal Librarian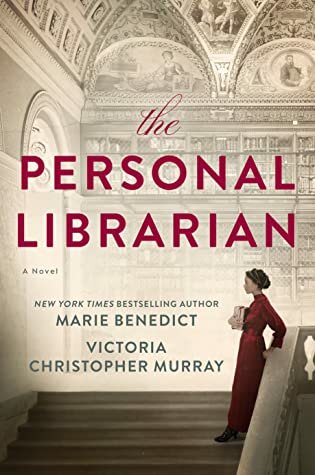 The Personal Librarian
Marie Benedict and Victoria Christopher Murray
Publication date: June 29, 2021 by Berkley Books
Genre: Historical Fiction
Rating: 5 Stars ⭐⭐⭐⭐⭐
In her twenties, Belle da Costa Greene is hired by J. P. Morgan to curate a collection of rare manuscripts, books, and artwork for his newly built Pierpont Morgan Library. Belle becomes a fixture on the New York society scene and one of the most powerful people in the art and book world, known for her impeccable taste and shrewd negotiating for critical works as she helps build a world-class collection.
But Belle has a secret, one she must protect at all costs. She was born not Belle da Costa Greene but Belle Marion Greener. She is the daughter of Richard Greener, the first Black graduate of Harvard and a well-known advocate for equality. Belle's complexion isn't dark because of her alleged Portuguese heritage that lets her pass as white–her complexion is dark because she is African American.

The Personal Librarian tells the story of an extraordinary woman, famous for her intellect, style, and wit, and shares the lengths to which she must go–for the protection of her family and her legacy–to preserve her carefully crafted white identity in the racist world in which she lives.
My Thoughts:
I devoured this book in one day! The collaboration between authors Marie Benedict and Victoria Christopher Murray provided a rich detailing to the life of librarian Belle da Costa Greene. Prior to this book I had never even heard of this remarkable woman. By securing a position as the personal librarian to J. P. Morgan, Belle was able to provide for her family and excel at her career far beyond anything she dreamed or imagined. She embodied the strengths and capabilities of females in a time where women were still struggling to assert themselves as equals. Her secret heritage always kept her on edge and prodded her to evaluate what her role as a black woman should be. I fully enjoyed the intensity of the fictionalized perception of the relationships Belle developed within her sphere. The juxtaposition of the paths her life took have taken were starkly different. The authors took the time needed to ensure readers felt the magnitude of the effects Belle's mother's decision. Excellent book!
I received a copy of this title via NetGalley.