Monarch Butterflies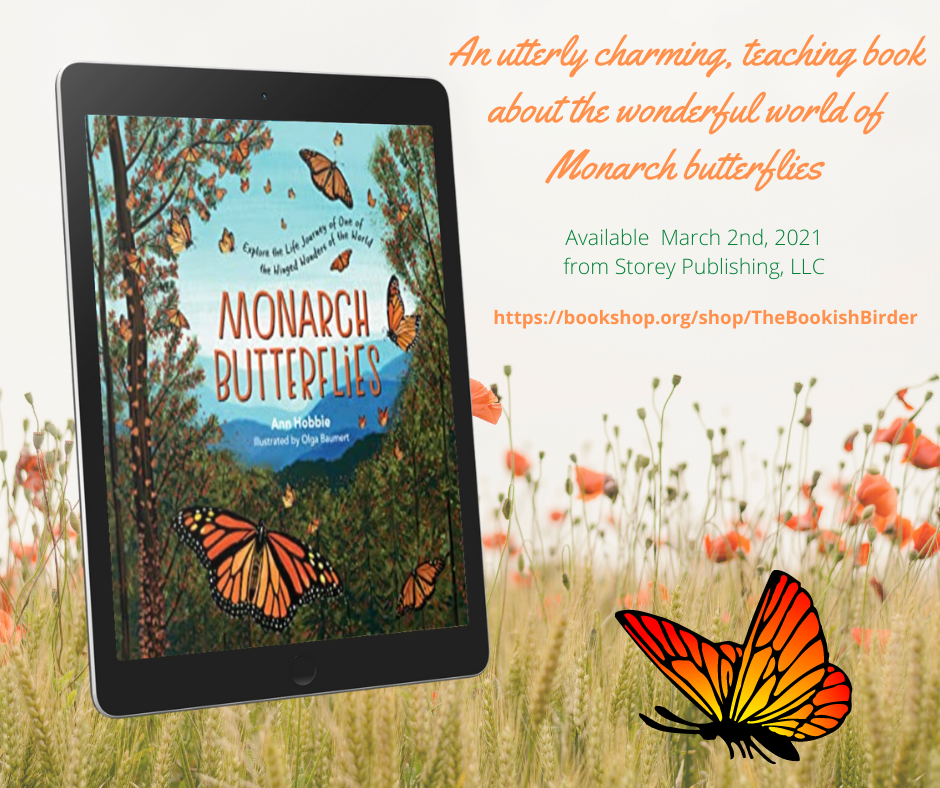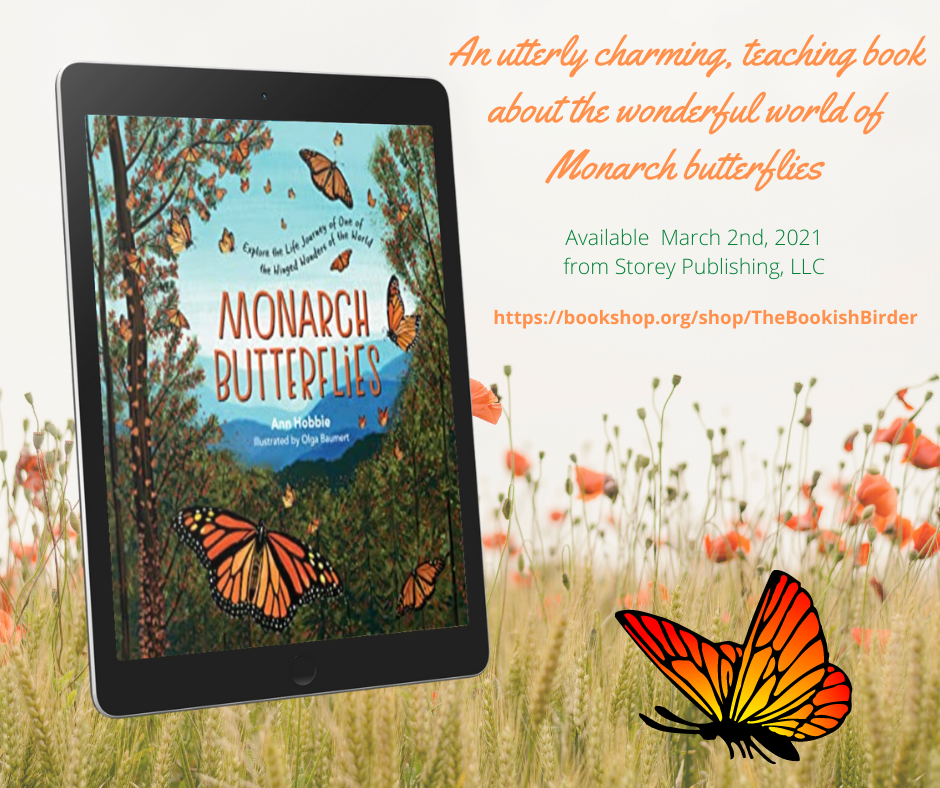 Monarch Butterflies
Explore the Life Journey of One of the Winged Wonders of the World
by Anne Hobbie
Published March 2, 2021 by Storey Publishing, LLC
Rating: 5 Stars ⭐⭐⭐⭐⭐
Genre: Children's Nonfiction | Outdoors & Nature
From the Publisher:
Monarchs are a favorite and familiar North American butterfly, and their incredible annual migration has captured the popular imagination for generations. As populations of monarchs decline dramatically due to habitat loss and climate change, the general public's interest in and enthusiasm for protecting these beloved pollinators has skyrocketed. Through accessible text and colorful, engaging illustrations, Monarch Butterflies presents rich, detailed information about the monarchs' life cycle, anatomy, and the wonders of their signature migration, as well as how to raise monarchs at home and the cultural significance of monarchs in Day of the Dead celebrations. The book broaches how human behavior has harmed monarchs and offers substantive ways for kids to help make a positive difference. Solution-oriented ideas include converting lawns into native plant gardens, citizen science efforts such as tagging migrating monarchs and participating in population counts, and supporting organizations that work to conserve butterflies.
My Thoughts:
Monarch Butterflies is an absolutely fabulous book that the whole family will love! Written by Ann Hobbie, and beautifully illustrated by Olga Baumert, Monarch Butterflies simply explains all you need to know about these wonderful creatures – from egg to caterpillar to butterfly – where they live, what they eat, and their various migration patterns. It even helps with how to encourage more butterflies in your own home garden! Highly recommended – you won't be disappointed!
A big thank you to Ann Hobbie, Storey Publishing LLC, and NetGalley for providing a free Advance Reader Copy in exchange for this honest review.
Monarch Butterflies: Explore the Life Journey of One of the Winged Wonders of the World is available now in hardcover. Get your copy today from BookShop.org – the online book seller that contributes 75% of the profit margin to support independent bookstores.