If I Disappear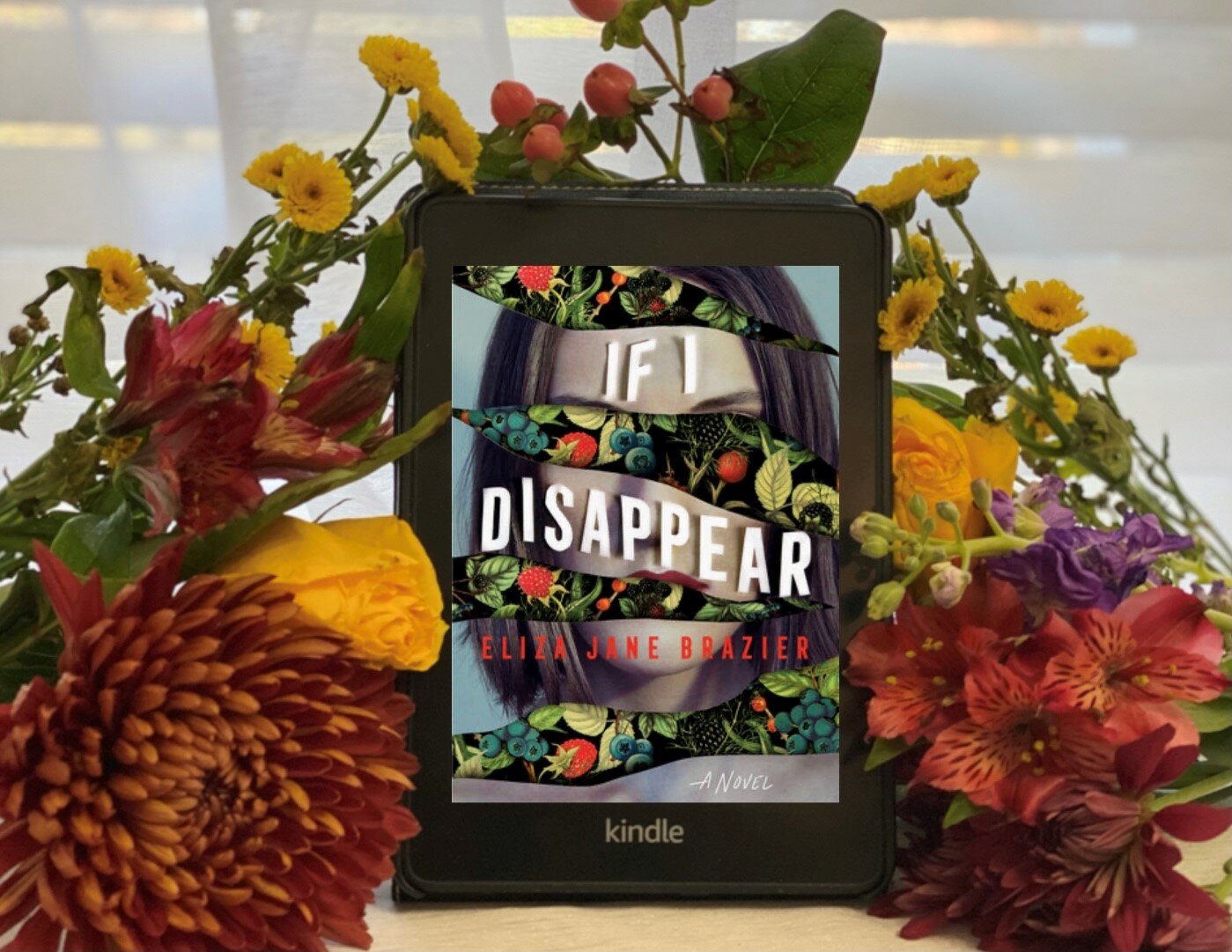 If I Disappear
by Eliza Jane Brazier
Published January 26, 2021
by Berkley
Rating: 3 Stars ⭐⭐⭐
Genre: Mystery
Synopsis:
Rachel runs a podcast about missing women called Murder, She Spoke. When she suddenly goes silent – no social media activity, no new podcasts – her biggest fan, Sera, starts to suspect she's gone missing.
Sera decides to take matters into her own hands and find out what happened to Rachel. Afterall, it's what Rachel has been training her for with all of the information and tips provided through the podcasts. Sera heads to Rachel's family ranch in the wilderness of Northern California and pretends to be a drifter looking for work. But once a part of the daily life on the ranch, Sera realizes she may be the only person looking for Rachel making her question everyone and everything surrounding Rachel's mysterious disappearance.
My Thoughts:
I really enjoyed the mystery this book created. Brazier's writing evoked beautiful images of the countryside and painted some pretty unique and memorable characters. I didn't think it was overly predictable but I did find that there were a lot of loose ends that left me with questions. The novel ended without wrapping everything up which I thought worked well for the story but I know can leave some readers wanting more.
I love when a novel mixes formats and this included snippets of Rachel's podcast at the beginning of each chapter. Some of the snippets were incredibly intriguing and I wish those had been played up more as the story unfolded.
Sera, though in her mid-thirties, felt like a very young, immature and naive character to me. I found her obsession with Rachel over the top and I wish there had been more back story about how that came about. I think it would have made her character more relatable if her history had been fleshed out in more detail rather than sporadic and hazy references to a miscarriage and a loveless marriage.
The writing also took some getting used to as it felt to me like the novel was written as if it was a letter from Sera to Rachel, almost making the reader feel as though s/he is Rachel.
Overall this was a really enjoyable read and one I would definitely recommend if you like a good mystery, shady and quirky characters, and books that incorporate podcasts.
Thank you to NetGalley and Berkley for an advanced copy of this novel.