The Son of the House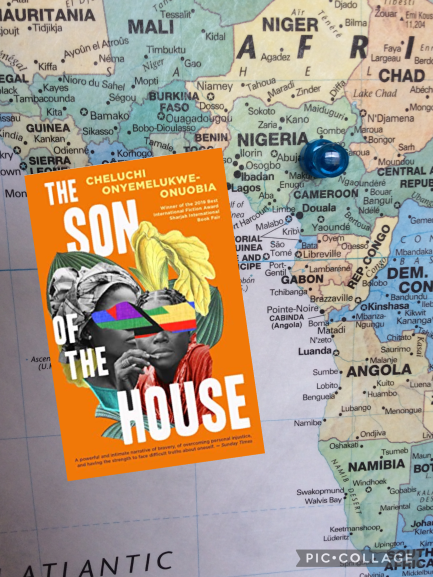 The Son of the House
by Cheluchi Onyemelukwe-Onuobia
Published: June 1, 2021
by Dundurn Press
Rating: 4 Stars ⭐⭐⭐⭐
Genre: Literary Fiction, General Fiction-Adult
In the Nigerian city of Enugu, young Nwabulu, a housemaid since the age of ten, dreams of becoming a typist as she endures her employers' endless chores. She is tall and beautiful and in love with a rich man's son.
Educated and privileged, Julie is a modern woman. Living on her own, she is happy to collect the gold jewellery lovestruck Eugene brings her, but has no intention of becoming his second wife.
When a kidnapping forces Nwabulu and Julie into a dank room years later, the two women relate the stories of their lives as they await their fate.
Pulsing with vitality and intense human drama, Cheluchi Onyemelukwe-Onuobia's debut is set against four decades of vibrant Nigeria, celebrating the resilience of women as they navigate and transform what still remains a man's world.
My Thoughts:
A fascinating look inside the lives of two Nigerian women dealing with cultural and familial pressures as they navigate life. Kidnapped in the beginning of the book, the two women tell us their life stories. While it took me a minute to get into this book, by the end when it returns to the moment they get kidnapped, I'd totally forgotten that happened. I was engrossed by the narrative and equally invested in each character. This is very well-written and the story ties together nicely. It's heart-breaking at times and reminds us that the lives of women in our patriarchal societies are never easy, nor entirely of their own making.
Thanks to NetGalley and the publisher for the opportunity to read this book.