Zahara and the Lost Books of Light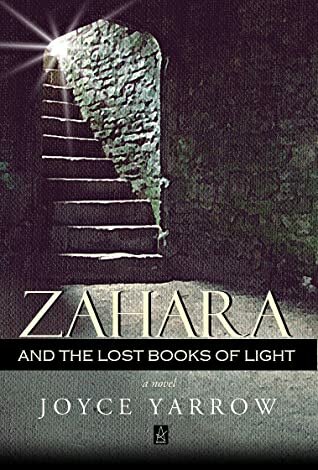 Zahara and the Lost Books of Light
by Joyce Yarrow
Published: December 7, 2020 by Adelaide Books
Genre: Historical Fantasy
Rating: 4 Stars ⭐⭐⭐⭐
When Seattle journalist Alienor Crespo travels to Granada to apply for citizenship as a descendant of Jews expelled from Spain in 1492, she uncovers her own family story, along with a hidden treasure trove of medieval Hebrew and Arabic books, saved from the fires of the Inquisition.
This "Library of Light" is being protected by a secretive group of literary caretakers. Alienor joins their struggle to safeguard the priceless manuscripts from discovery and destruction by a fanatical group devoted to restoring limpieza de sangre, purity of blood, to the Iberian Peninsula.
Crespo forms mystical bonds with her female ancestors, both Jewish and Muslim, who once faced the same dark forces aligned against her. What began as a routine, freelance assignment becomes front page news in Spain's growing confrontation with its troubled past.
My thoughts: The intrigue of this book begins with its title, Zahara. In Arabic and Hebrew that name means "flowering or shining". For the purposes of this book Zahara exemplifies a religious utopia. Yarrow delivers a story that promotes a paradise where members of all religious communities live and learn together in harmony. She utilizes historical nuggets to present context for the community that emerged to protect the tomes that were saved from devastating fires intent on destroying the knowledge bound within their pages. The Librarians represent multiple races and religious beliefs and their sole mission is to protect the books until such time as they believe the world can handle the truth of their existence.
Alienor's character brings an outsider's perspective to a nation divided by it's beliefs. Yarrow's decision to have Alienor experience "second sight" is well executed as it provides historical context, escapism, and genealogical background. The family connections were a nice way to make connections between the different groups and it made the book more relatable.
The book contains history, mystery, suspense, murder, revenge, romance and mysticism. What's not to like?
Thank you to Adelaide Books and Historical Fiction Virtual Book Tours for allowing me to read and review this title.